We make your event memorable!
Functions & Events
Whatever the occasion, your event at Margeritten will be worth remembering. We not only serve an exquisite menu, but also provide a cosy setting for everyone involved.
We can not offer functions and events during the summer season.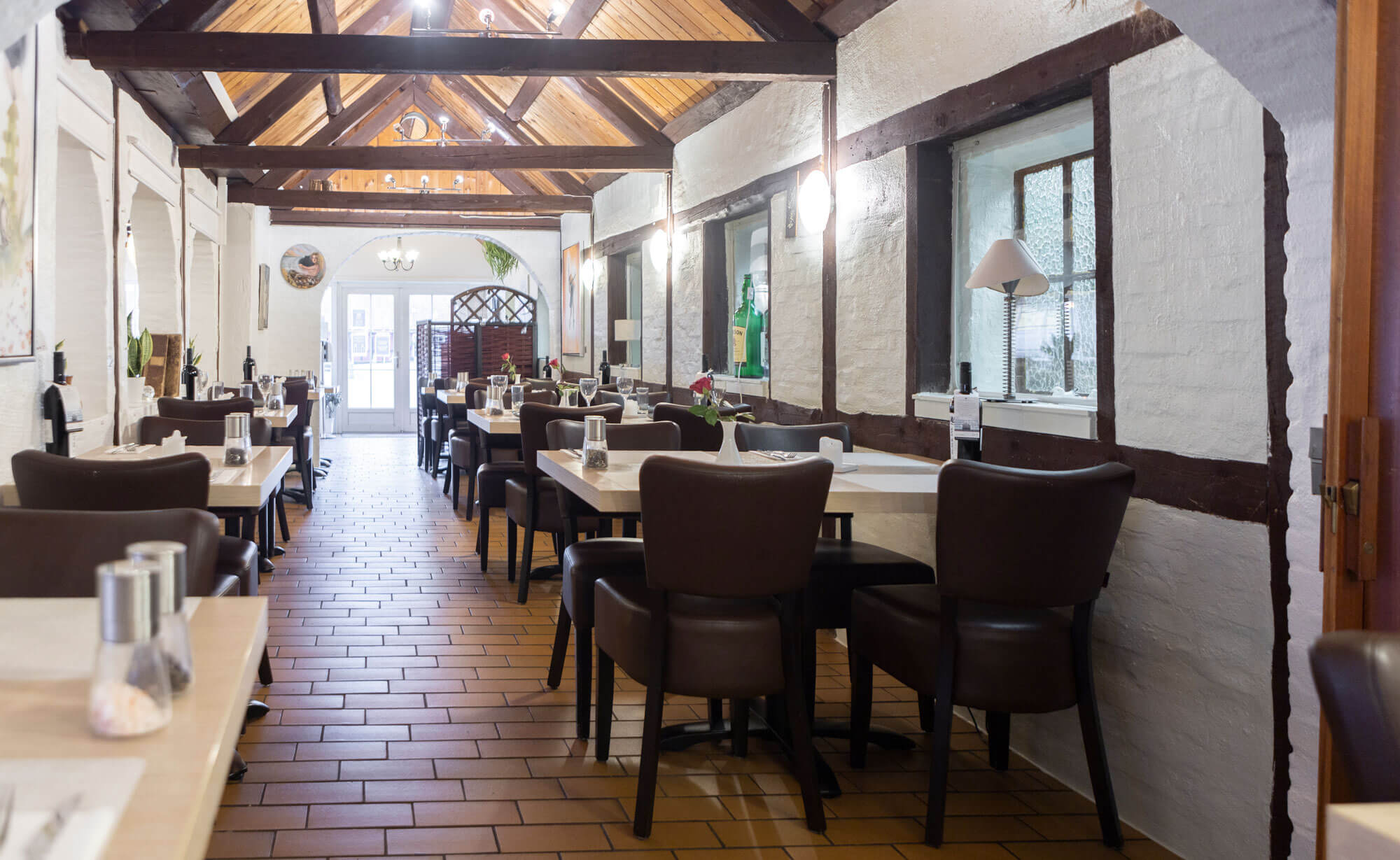 From start to finish, the serving staff are on their toes and the chefs are ready for action. Centrally in Allinge by the square and the church, countless family events have taken place because of the combination of good food and informal atmosphere for:
We can arrange for an intimate setting for events and functions with a few, selected participants, but can also offer plenty of room for when the whole family is getting together. Both kitchen and function rooms cover a wide range of options.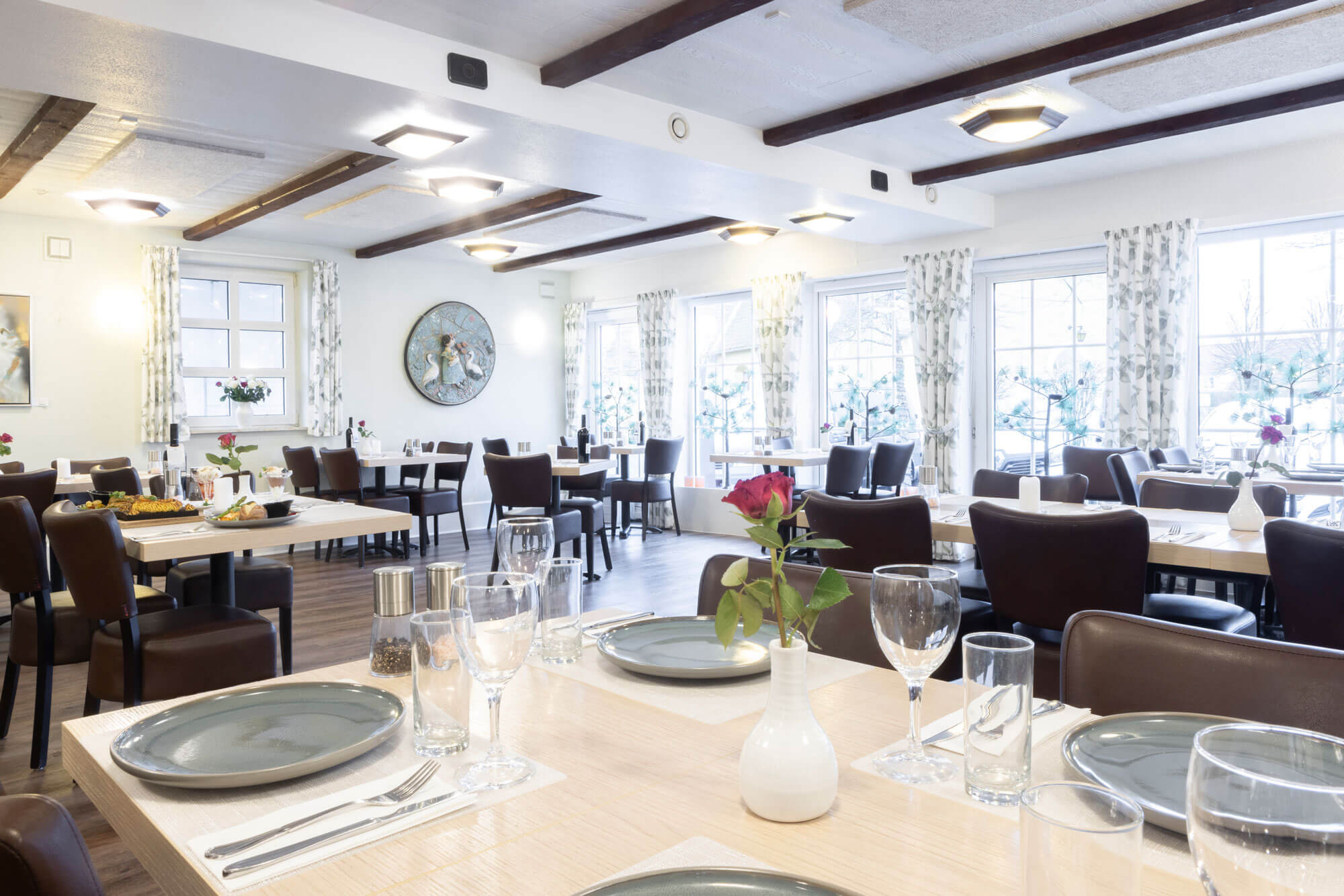 What event or function are you aiming for?
Together, we organize the best course for your particular function. It could be a casual brunch or maybe a buffet for lunch or dinner? It can also be stylish, more formal serving – with time for songs and speeches. There is always room for improvisation.
The type of serving is entirely up to you
We can offer a tailor-made brunch or a sumptuous buffet for the event. But we can also offer plate serving on a large scale. It is our experience that portion serving results in less food waste, and we can serve to many guests at a time with no stress.
You can trust our prices and agreements
As the initiator, you must be able to enjoy the event without worries. This also applies to the bill, because our agreed prices are of course in force, so you know exactly what it costs. Price example: All-inclusive events for 7 hours at 799 DKK/guest. (Minimum 40 guests)
Contact us well in advance of your function
The sooner you contact us, the easier it will be to reserve the date you want. When all the details are in place, you receive a confirmation of everything we have agreed upon. And then you just have to lean back and look forward to the event.